Research/Creative Work
Media Productions, Articles, Book Chapters & Other Projects
Overview of Scholarly Research and Creative Activities
My scholarly research and creative activities focus on digital media in terms of employment, management, innovation, entrepreneurship, diversity and coverage of underserved communities and under-reported topics such as health disparities.
To see examples, please click the tabs below this description or the photos at the bottom of this page.
I am proud that my work has resulted in a number of awards for me, my colleagues and my students, including SPJ, NABJ and AEJMC. In 2015, I received a Salute to Excellence Award from NABJ for "Dealing With Dementia." In 2013, AEJMC honored me with the Council of Affiliates Second Annual Industry Research Award. I presented "All the News That Fits on Tablets: An Analysis of News Consumption and Best Practices," at the council's annual Industry Research Forum, which was established to forge greater ties between academia and the industry. The Council of Affiliates includes 35 member organizations related to journalism and mass communication.
Similarly, I collaborated with a former student, who was studying business at MIT, on "The Seven Sisters and Their Siblings Go Digital: An Analysis of Women's Magazine Content on Websites, iPads and Cell Phones." In addition to linking gender and technology, I have co-authored a technology column, "Digitally Speaking," for Howard's alumni magazine.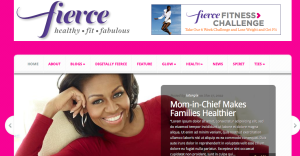 I've also combined technology and entrepreneurship through the development of TruthBeTold.news as well as  the continued management of two other campus websites, 101Magazine.net and HUNewsService.com, and one professional site, FierceforBlackWomen.com. I was also part of the initial team reviewing the development of a new site for the Cathy Hughes School of Communications.
My consumer writing and editing focuses primarily on under-reported topics and underserved communities, from social and political issues to health. Through these articles, I am able to share the gift of knowledge through the written word and give voice to the voiceless.
As the daughter and sister of nurses, I have had a lifelong interest in health. This has allowed me to support the university's vision by contributing to academic knowledge through STEM-related journalism. This includes working toward interdisciplinary collaborations with faculty members across campus, along with external experts. My work also support the university's goal to address policy issues relevant to communities throughout the diaspora, such as environmental justice, public health and the digital divide.
As I expand my knowledge and experience, I have been able to enhance instruction of STEM-related journalism at Howard. My fellowships and work with various media outlets provide me with a training ground, research opportunities and lab experiences that I share with my students. This includes Washington and Baltimore high school students participating in the Urban Health Media Project, funded by a $300,000 Kellogg grant. It has been gratifying to participate in translational reporting on research and to expand the group of student-journalists and professionals who can tell these stories. The capacity to go deep into the science and translate the findings into everyday language is still rare.
Fellowships through the National Institutes of Health, the National Press Foundation and New America Media have helped me dig deep on conditions such as cancer and dementia, as previously noted. This has included meetings with molecular scientists, visits to the National Cancer Institute and debates with physicians. During the summer of 2018, I was awarded a grant from the Fund for Investigative Journalism to write about environmental health.
I periodically write about the Affordable Care Act — an outgrowth of a previous project on the uninsured and my coverage of  the landmark health reform case in U.S. Supreme Court. In addition to sharing this knowledge with my classes, I write accessible articles that provide much-needed context for African Americans, who suffer disproportionately from health disparities and the lack of insurance.
Based on my research and expertise on diversity for nearly four decades, I am regularly called upon nationally for lectures, conferences, workshops, meetings, consultations, media interviews and publications. I am also serving as co-editor of a special issue on the 50th anniversary of the Kerner Commission for the Howard Journal of Communication. I extend my research and expertise to the classroom to convey the timeless message of the Kerner Commission and other lessons, while engaging and preparing them for our increasingly multicultural society.
This is especially important at an HBCU. While our students typically have an innate awareness of diversity in general because of their backgrounds, they sometimes lose sight of other diverse segments of the population. I emphasize that they must use their critical-thinking skills and expertise to address diversity, not only along racial and ethnic lines but also in terms of socio-economics, age, gender, religion, geography and sexual orientation. This is one reason that I place such an emphasis on community reporting and that I've selected a multicultural audience of college students — and not specifically HBCU students — as the target group for 101 magazine. This approach contributes to our efforts to develop "leadership for America and the global community."
6-Year Average Score for Research & Creative Activities