Publication No. 28
Creative Works: Special Project
Title: 101 Magazine and 101Magazine.net
Principal Investigator, Founder and Adviser: Lamb, Yanick Rice
Published by Howard University 
APT Criteria
My management, research and development of 101 Magazine meets criteria No. 8 set forth on page 9 in Appendix A of Recommendation 305-2015 as an Exemplary Creative/Professional Activity and No. 10 on page 11 under High Creative/Professional Activity:
Criteria No. 8. Development or application of technology for communication enterprises or for the educational community, including new and existing websites; regularly maintained and nationally recognized web logs (blogs) and video logs (vlogs)

Criteria No. 10. Development and management of meritorious special projects of an academic or professional nature that exceed normal expectations of teaching and/or instruction and supervision of co-curricular programs, and that achieve recognition on local, regional, national or international level and/or other targeted area deemed of significance. The candidate must also prepare a detailed report and critique of the activity. 
Synopsis
101 is a general-interest magazine that knows how to have fun, when to be serious and what it takes to hold the attention of 18 to 29-year-old students who are busy chasing their dreams. 101 has an urban sensibility with a global outlook. Although based in the United States, 101 strives to offer a world view with a mix of domestic and international topics. It includes news, features, analysis, commentary, service and trend pieces; profiles; and gazettes.
101 serves a diverse group of men and women who want to stay in the know about issues that affect their lives. They are intelligent, progressive and upwardly mobile. They want more than the standard fare being offered in other magazines targeting them, because there is more to the hip-hop generation than hip-hop, as one student explained.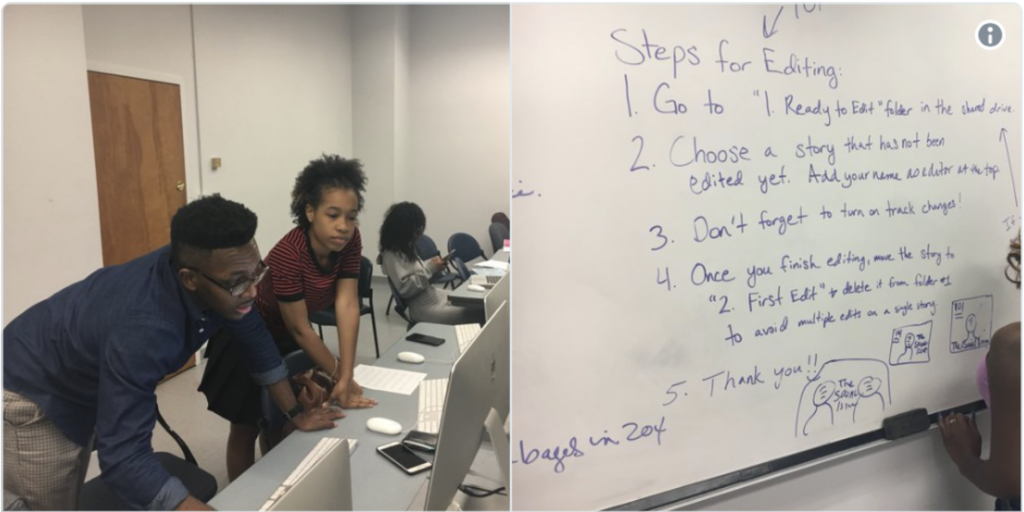 Impact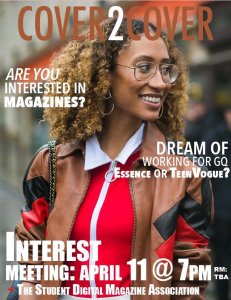 In addition to drawing upon my years of  magazine experience, I have conducted extensive research on the state of diversity in magazine publishing, innovation and technology, magazine journalism curriculum at peer institutions, new magazine launches, and the various types of magazines targeted to college students and other young adults. This has equipped me to build a magazine ecosystem that includes magazine modules and courses; 101 in print and online as part of an emerging digital network; an array of potential brand extensions; the Cover 2 Cover student magazine association; an annual magazine and digital media conference; and networking opportunities to build on the a student-organized tour of New York companies.
101 is significant for many reasons. First and foremost, it serves as a training ground to help increase media ownership across lines of race, ethnicity and gender in accordance with the university's push toward entrepreneurship in recent years. Similarly, it is also helping to diversify staffing and management in magazine publishing, a field that is far less integrated than newspapers, radio and television — so much so that it has traditionally been reluctant to release demographic figures on hiring, retention and promotion.
Students involved with 101 have landed internships and full-time employment at Time, ESPN, National Geographic, the Washingtonian, InStyle, GQ, Cosmopolitan, Esquire, Essence, Ebony, Heart & Soul, Complex, BuzzFeed, TheRoot.com, Blavity.com and SBNation.com. Their work has also been recognized. The Association for Education in Journalism and Mass Communication (AEJMC) awarded a first-place award to a 101 profile in 2012. Through the Society of Professional Journalist' Region 2, 101 won first place as Best Student Magazine and was a finalist for a profile of CHSOC Career Development Director Carol Dudley.
At Howard, 101 is helping to fill a void by meeting the demand of students across disciplines who are clamoring for instruction and opportunities in magazine publishing, including digital media components. 101 combines research and experiential training to prepare diverse students for all facets of magazine publishing. It has also helped address the needs of the growing number of students majoring in journalism, advertising, public relations, business, law and other areas who are interested in starting or working for magazines. To that end, they are gaining hands-on experience in developing an international business targeted to undergraduate and graduate students of all backgrounds.
101 provides an opportunity for faculty and students to learn about the media transformation in real time as print increasingly shifts to various digital platforms. I am helping students learn how magazines are developing into multimedia brands, and they are coming up with ideas for 101 brand extensions, including a pop-up magazine to bring the contents to life on stage. We are working on a redesign. We have been experimenting with storytelling in other forms such as using Instagram series, webisodes, SoundCloud and Snapchat. This is in addition to traditional long-form journalism and shorter articles.
Students work for 101 on their own as well as through a series of one-credit Co-Curricular courses that I developed with the 2013 reorganization of the CHSOC. I have also implemented magazine modules to incorporate 101 in various classes, such as reporting, editing, magazine writing and fact-checking. Although students often grumble about group projects, they have enjoyed working in teams to plan issues of 101. In addition, I have developed a Media Entrepreneurship and Innovation course for students in all CHSOC majors, including those inspired by 101 to develop their own magazines.
For the final project in Interactive Editing class, students are required to research an article idea of national or international interest, identify a non-Howard writer, explain the idea in an assignment letter to the writer and plan multimedia. They must monitor writing and production deadlines, edit various drafts of the story and upload the multimedia package to 101's website. This is a real-life assignment that they could expect to carry out on a magazine staff. We also pair editors and reporters across classes to foster peer and experiential learning. Even as "digital natives," students are excited about publishing print editions. They are wrapping up a print issue for the fall semester; new classes will work on one for next spring.
Impressed by the scope and potential of this exciting student venture, Dori J. Maynard, president of the Robert C. Maynard Institute for Journalism Education, had requested an article about 101 magazine. The institute encourages "diversity in staffing, content and business operations" at U.S. media companies. In addition, a Smithsonian representative expressed interest in incorporating 101 as added value for members.
Application of Theory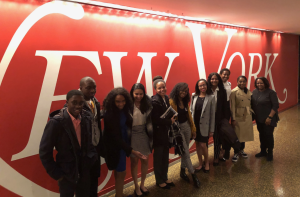 101 Magazine covers aspects of my research agenda — employment, management, entrepreneurship and coverage as they relate to diversity in digital and print media. It allows me the opportunity to merge my journalism experience with the management theories that I learned in the MBA program at Howard and to infuse both into my scholarship and teaching. It's crucial that our undergraduate and graduate students understand the business implications that impact journalism, especially since so many of them want to start or work for magazines. Through 101 Magazine, students are gaining an eye-opening experience on what it takes to achieve their goals and the realities of running a magazine — or any business.
Research on racial and ethnic groups in magazine publishing is sorely lacking. My experiences in magazine publishing — especially in light of the revolutionary changes in journalism — has demonstrated the importance of focusing on entrepreneurship and management, as well as the need to research magazines as the cornerstone of digital media operations.
101 allows Howard University students and contributors from other schools to step out of their comfort zones to prepare them for the reality of serving broader audiences at various points in their careers. When I worked at the New York Times, Child magazine and Essence, for example, I had to develop a broad base of contacts and propose ideas that resonated with a diversity of readers. Students are learning that they must push harder and go deeper.